Bush Camping
If you love camping and adventure and are not put off by minimal facilities then we can organise to set up our mobile bush camp inside the Maasai Mara and you can combine camping in the wild open of the Mara Triangle's Iseiya or Eluai public campsite with your game drives. Our team will set up camping dome tents with mattresses and sleeping bags and our chef will prepare dinner for you under the stars by the campfire and a sunrise breakfast. Here we are often visited by wildlife but we have armed rangers with us for safety.
The cost to set up the bush camp including fuel, crew entry and camping fees plus armed rangers costs is $250 per night and there is a $30 per person camping fee payable to the Mara Triangle for staying inside the park. Normal park entry and private game drive vehicle fees also apply and full board accommodation in our dome tents with mattress and sleeping bags at the bush camp costs $50 per person per night. A private campsite in the Mara Triangle along the Mara River can also be booked subject to availability and additional fees. Feel free to contact us for further information about this activity.
HOT AIR BALLOON SAFARI OVER THE
MASAI MARA RESERVE
Hot air balloon rides are exhilarating in any setting. A hot air balloon safari over Masai Mara National Reserve, though, is a once-in-a-lifetime experience! We highly recommend that adventurous guests plan to stay at the reserve for at least three days to allow time for this activity along with your other safari activities such game drives, bush walks, village visits and more.
Additionally, hot air balloon flights need to be pre-arranged. Due to the limited space of only 16 passengers in a balloon. But we can do this for you! The balloons can accommodate adults and children, with some limitations. Children must be at least four years old and must be accommodation by a parent or guardian. We recommend that adults be in good physical condition. Adults who are over 265 lbs (120 kg) may be required to purchase an additional spot on the balloon (twice the cost) for safety precautions, though this can be waived depending on flight occupancy at the discretion and prior approval from the pilot.
For our guests who have not been on a hot air ballooning excursion in Africa or elsewhere, we offer some general information about how a hot air balloon works and what to expect. Typically, staff of 20-25 people are required for the launch and recovery. When you arrive at the launch site, you may have a chance to see the balloon, also known as an "envelope," being inflated. The ground crew opens the envelope by laying it across the ground. A large fan is used to inflate the envelope partially. When the envelope is about half-full, the crew attaches the basket and burner. The basket remains fully secured to the ground during inflation. The burner is used to inflate the envelope fully.
Watching the inflation and preparation is an incredible experience, as you soon see the truly massive size of the balloon! Once the balloon is fully inflated, the crew helps passengers aboard. The basket of your balloon is sectioned into multiple compartments for both your comfort and safety.
This experience package includes:
* Pick up & drop off service
* A breakfast with champagne
* A mini game drive
* The hot air balloon experience over the Masai Mara
* A certificate signed by the pilot
Visiting a Maasai hospital
Often, rural Kenyan hospitals have to treat people with only little
resources and facilities. This experience does not only allow you a visit to a nearby Maasai rural hospital but let's you experience
reality. As we travelers, often come from countries were we have
little to complain and forgot what it is to have to live without the
basics, a visit to a Maasai hospital can be intense, yet worth your
while!
We hope to educate the people about health, taking the necessary pre-cautions, about safety and to not wait too long before asking help.
As we all might know, AIDS and HIV still play a large role in Africa. People are still getting infected or are not taking the necessary pre-cautions. Therefore, education is important so the next generation does not need to get healed. As young girls sometimes still get pregnant without having finished their schooling, thus losing their chance on further education. Another problem is circumcision, which is a traditional ritual to change from a girl or boy into an grown-up is still common among the Maasai.
Even though some girls choose to be circumcised in order to be purified and to become a respected grown-up, they often do not yet fully understand what this choice entails. In some cases they are even forced to. Either way, the chance of getting infections are high not to mention the risk of dying at an early age.
SAFARI IN THE MASAI MARA NATIONAL RESERVE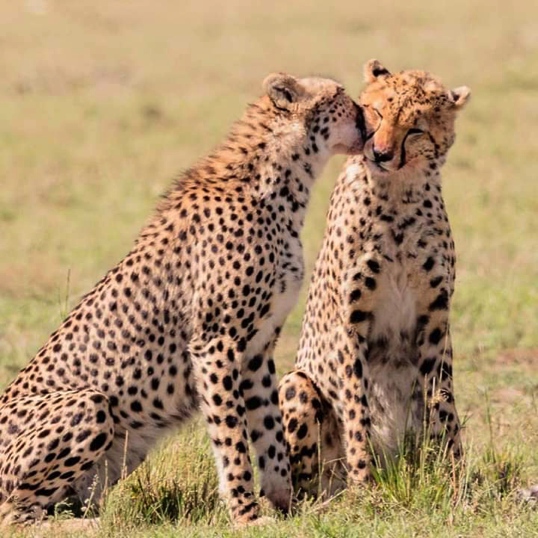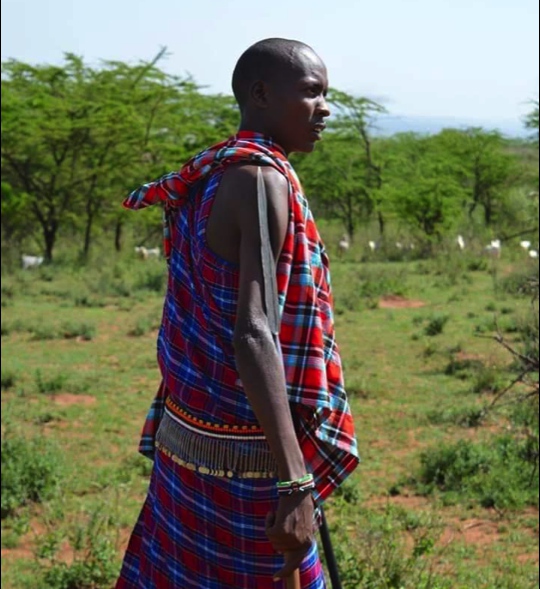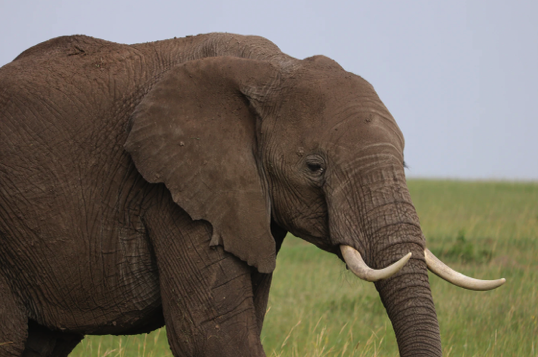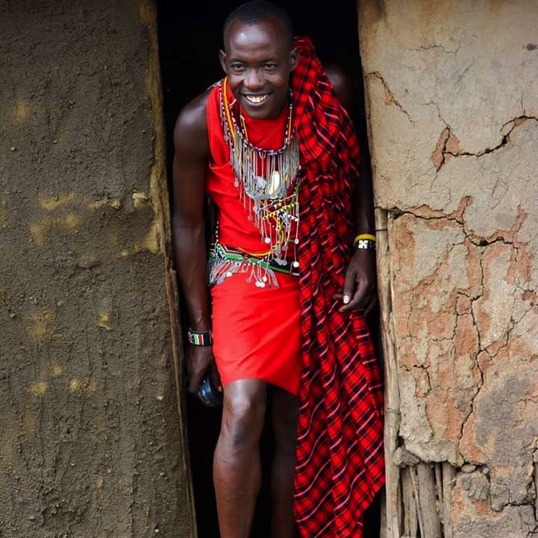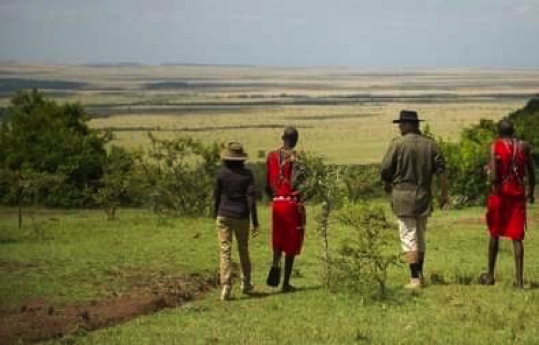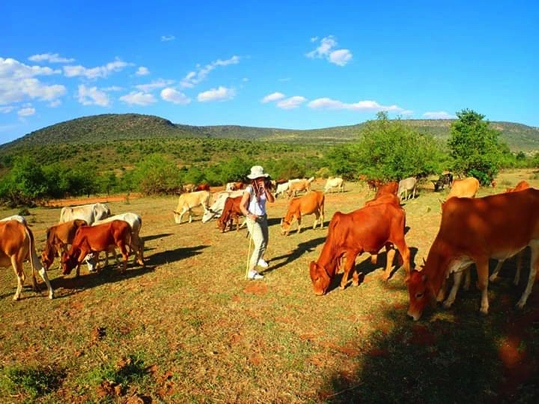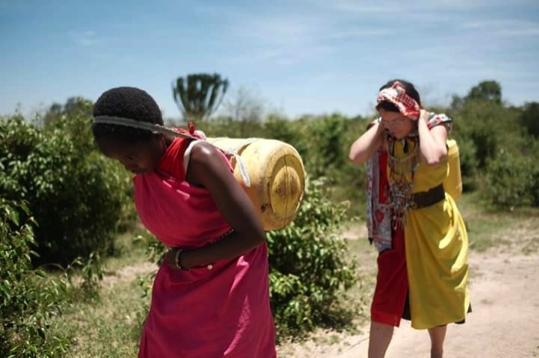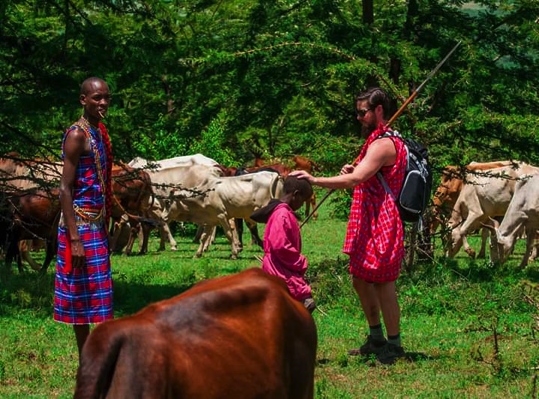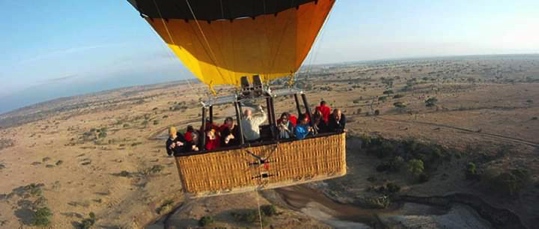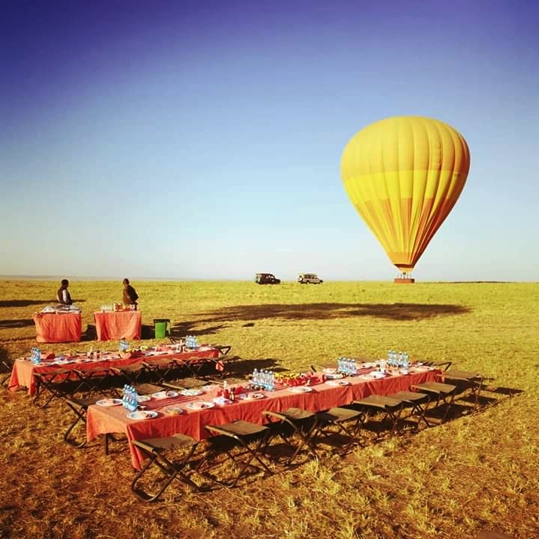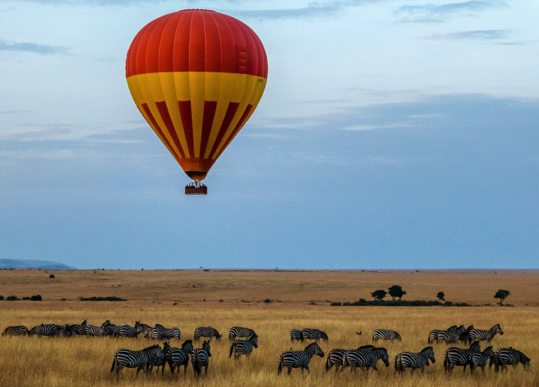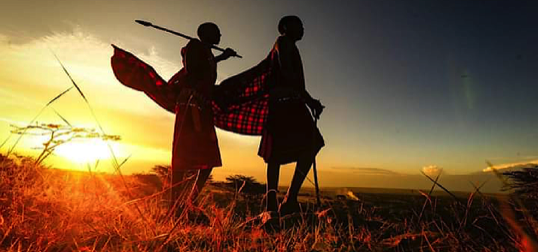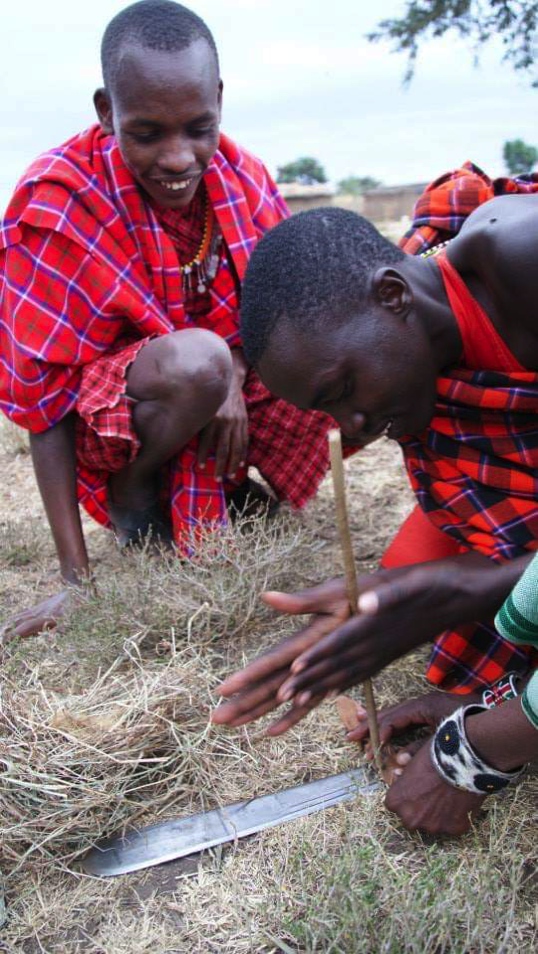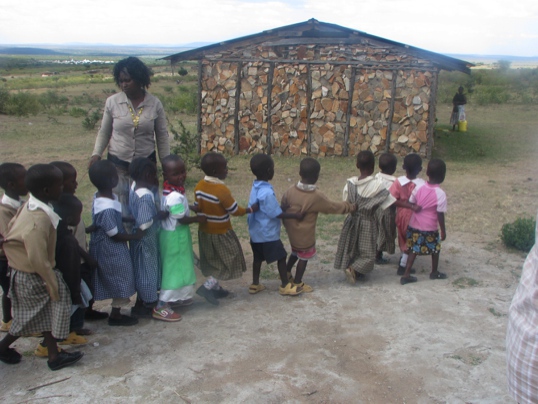 We are passionate about the work of the project and happy to answer any questions you may have about the work of SEMADEP
The best way to contact us is by email:
James ole Lesaloi
Managing Director Semadep
Safari / Ewangan Village home stay
P.O Box 353 - 20500
Narok Kenya, Maasai Mara
Telephone (cellphone): +254 721817757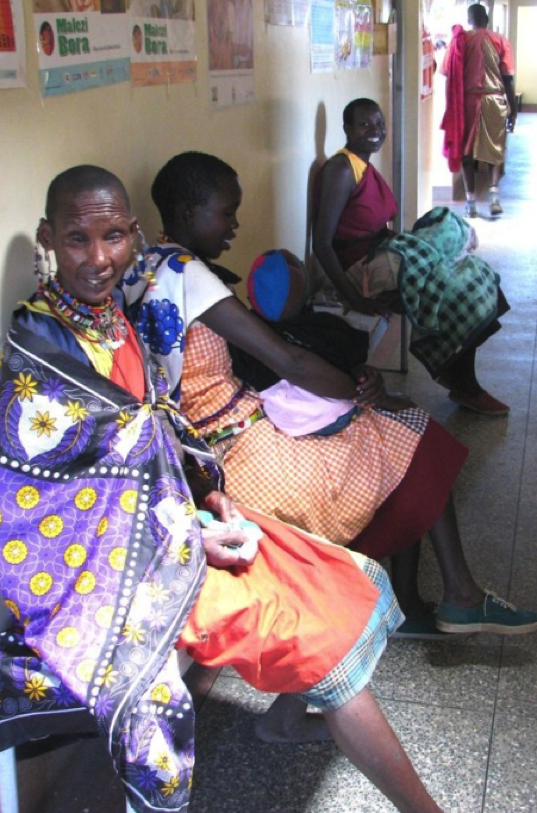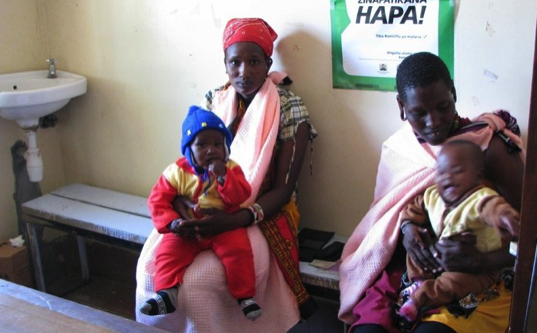 Track elephants with Maasai warriors
We will visit Leruk hill for the walk to encounter elephants and other wildlife. The hill is 2.025 meter high. Leruk hill is part of Siana conservation park, next to the Maasai Mara Game reserve. On the walk you will go all the way to the top to encounter elephants on foot on the other side of the hill. The walk allows you to also encounter other small game on foot such as antelopes, zebras, giraffe.
The goal is to encounter an elephant on foot under guidance of Maasai warrior to learn more about the behaviour of elephants. It is truly a magical experience to encounter these magnificent animals on foot. You will be guided and from a safe distance under the protection of a true Maasai warrior and you will be able to see these animals from close by!
Once we have reached the top of the mountain together, you will have a splendid view of the Maasai Mara game reserve & Siana park. Don't forget to bring your camera and binoculars along for amazing memories and an even better view!
Duration: 2 to 3 hours Rate: 10 dollars per person
Maasai Warrior Bush Walk &
Bow and Arrow Class
Walking in the bush gives you the opportunity to experience Africa from the ground, in the sae hands of your professional Maasai warrior guide. You don't have to be super fit, we can tailor the walk according to your abilities and fitness level. By joining us on a walk, you will get to notice all the little things available in nature, that you would normally just walk past. These small details that are overlooked on game drives become more apparent from the slower pace and lower angle of being on foot.
Think of the amazing engineering skills and cooperative work involved in the creation of a termite mound, for instance. Bird calls, tracks, insects, plants & geology. Everything takes on more significance and you gain a much deeper understanding of your environment.
Bush walks take you to places inaccessible to vehicles, enabling you to experience and interact with your surroundings in a more rounded way. Whether it's appreciating a particularly fabulous panorama, studying a up close or spending time learning how to shoot a bow and arrow or traditional Maasai spear, learn about the medicinal uses of plants, all these experiences are only possible on foot. You feel the bush rather than simply observe it!
You're in the animals domain, experiencing the world on their terms. It's exciting! Safari walks enhance your awareness and knowledge of what is going on around you as you are engaging all five senses on a heightened level. The tempting smell and uses of a white bush, the velvety feel of an acacia seed pod, the fibrous taste of mother-in-law's tongue root, the thrilling sight of the possibility of spotting an animal on foot – it's exhilarating!
This experience is really hands on, as you will learn to shoot a bow and arrow or throw a traditional Maasai spear, learning how to recognise animal bird sounds, the medicinal uses of plants and you will learn how to track animals ourselves! Truly an experience never to forget!
Time: 1 - 3 hours Rate: 10 dollars per person
Semadep Safari Camp offers safaris to the Masai Mara National Reserve to see the big 5 and the migration. The Masai Mara National Reserve is about 1510 km² big located in the South West of Kenya. There are two rivers in the Masai Mara, the Talek river and the Mara river where you can see the animals crossing during the migration.
It's a big highlight of the Masai Mara and an experience,
never to forget! The best time to visit the park to see the
migration is between the end of June and October.
To conclude, we offer wildebeest migration safaris, birding safaris, photography safaris, group safaris, single and couple safaris for family & friends.
All our safaris can be tailor made according to your preference!
For more info on park fees, rules and regulations go to:
Herd cattle with Kenya's Maasai
The Maasai herding and cattle experience is perfect for families, couples, single travellers or groups of friends. The ''herd cattle with Kenya's Maasai is an unique experience in the Masai Mara. With this experience, we hope to support the farmers and Maasai herders with their cattle and to support their families. Cattle is very important in African families. For the Maasai, it provides a reliable form of income and it serves as a back-up support system, in order to support their families or as a pension. Cattle is not only used for meat and milk but also for shoewear, clothing, decoration, masks and making jewellery.
On this experience, you will learn everything about how to survive in the bush, under the guidance of a Maasai warrior and Maasai herders. You will learn what the Maasai lifestyle is like and what their daily activities look like. Activities can range from learning how to milk a cow or a goat to how to keep cattle safe in the bush from possible attacks from wild animals. This experience includes a lot of cultural background information, as many stories will be told along the walk. You will also learn how to treat sick or injured animals with tradition Maasai bush methods. If you are open for it, a Maasai ceremony will be held for you to thank you for your stay.
If there is an opportunity, we invite a local vet over to come help or we can walk towards the market where you can see where new cattle is being bought and sold. It is truly an unique experience and it allows you to really spent time with the local people. You will be invited over in their homestead for a cup of tea or coffee to really blend in with the Maasai lifestyle.
Duration: Half or full day
Rate: 25: dollars full day & 20 dollars half day
*25% of the rate (per person) goes to the community
A visit to a local Maasai Village
Visiting a local Maasai village will allow you to experience the Maasai culture at its best. The people will sing and dance for you, songs and dances that are hundreds of years old! They will perform various dances for you. This experience is very interactive, as we hope you will dance and jump along. After the performance, they take you into their homestead for a private tour. You will learn everything about the Maasai homesteads, how they are built and why this specific design is chosen. You will be invited into a real Maasai home and to the market place for some nice souvenirs. Be prepared to bargain! As that is part of the game...or give one of the Masai the best day ever by saying yes, I do... to the asking price immediatley!
Also, we will take you to the Maasai blacksmith. He will sing an
inspiring song for you and design a bracelet for you on the spot! The Maasai will also show you how to make a fire by only using cow dung, a knife and a piece of wood!
Duration: 2-3 hours Rate: 10 dollars per person
Spend the Night(s)
in a traditional Maasai Village
Are you dreaming about spending the night in a traditional Maasai Village under the African stars? Wait no more...
Semadep Safari Camp works closely together with the Maasai people. They would love to welcome you into their traditional homes and cook with you (or for you).
This experience is especially suitable for you if you would love to get to know the local people better and if you're not afraid to spending a night with some cows, goats and chickens.
Be ready to be welcomed by the kids and the warm local Maasai people as they are ready to submerge you into their world!
Get up early, wash yourself in the river, go and fetch water, milk the cattle and go on trip with them through the bush! The women will teach you how to make some traditional food for you or how to make your own bracelet.
Get ready to join!
RATES: The room rate of $65,- dollars per night includes breakfast, lunch and dinner.
* A percentage of the room rate will directly go to the village people.
Maasai School Visit
The school is a community kindergarten/pre-school for young children unable to afford education offered by expensive private academies. The children really love a visit and are very fond of cameras and picture taking! However...
One of Africa's problems...
Is due to high linguistic diversity, the legacy of colonialism and the need for knowledge of international languages such as English and French in employment and higher education, most schooling in Africa takes places in languages that teachers and pupils do not speak natively, and in some cases simply do not understand. There is considerable evidence that pupils schooled in a second language achieve poorer results than those schooled in their mother tongue, as lack of proficiency in the second language impairs understanding and encourages ineffective rote learning reason for the low education rates in Africa is the lack of proper schooling facilities and unequal opportunity for education across countries.
Many schools across Africa find it hard to employ teachers due to the low pay and lack of suitable people. This is particularly true for schools in remote areas. Most people who manage to receive education would prefer to move to big cities or even overseas where more opportunities and higher pay await. Thus, there will be an overly large class sizes and high average number of students per teacher in a school.
Donations are always welcomed
We often arrange some candy, pencils or little books beforehand. Donations are much appreciated to help the school(s) develop. During the visit, dependng on your own schedule you can also attend a class if you wish.
Duration: 1 - 3 hours Duration: Free
Note: This experience does not need to be pre-booked but just let usknow that you're interested in participating!
Maasai church visit
A traditional church visit will take about 2 to 3 hours and is one of the best cultural experiences you can have. Members of the community will walk to church in order to meet their friends and relatives, to preach, sing and dance together. Singing and dancing are a way to communicate with one another, bringing people together. All men, women and children will sing traditional Maasai songs and perform dances for you.
Even though the Maasai are a culture in transition they hold their traditions dear. These traditions form an important part of their identity and way of life in a rapid changing modern world.
Also, attending church for the Maasai, is a way to gain recognition among their peers and to stay in contact with one another. In short, it brings people together!
Duration:: 2 to 3 hours Duration: Free
A donation is always welcome!
Note: this experience is only possible on a Sunday!